Study finds rural clinical school attendance leads to increased rural medical workforce
30 Jan 2014
The Medical Journal of Australia recently released an Online First Publication by authors Dr Geoff Riley and colleagues, who sought to determine whether completing a year of the Rural Clinical School of Western Australia (RCSWA) program is associated with entering the rural medical workforce.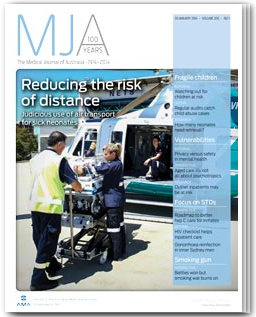 The study found that, while RCS programs are known to increase intention to practice rurally, substantial proportions of RCSWA graduates actually do return to rural areas to practice. The authors concluded that graduates from urban backgrounds who participated in the RCSWA were much more likely to work in rural areas than those who did not. The authors also stated that the clear increase in the number of graduates practising rurally in this study, if sustained across all RCS programs, will make a significant contribution to Australian rural medical workforce shortages.
Impact of the Rural Clinical School of Western Australia on work location of medical graduates.