Rural GP wins AMA President's Award
31 May 2018
Rural GP Dr David Rivett OAM. with decades of service to both his community and the State and Federal AMAs, has been recognised with one of the AMA's highest honours, the President's Award.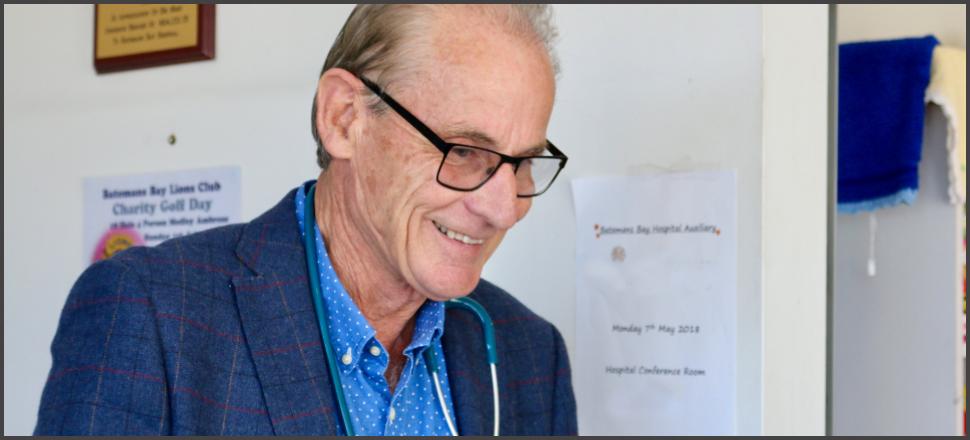 Dr Rivett, a GP in the Batemans Bay area of the New South Wales south coast since 1975, was the inaugural chair of the AMA Council of Rural Doctors, and the first AMA Federal Councillor for Rural Doctors.
Announcing the award at the AMA National Conference, former AMA President, Dr Michael Gannon, said that Dr Rivett is particularly known for his contribution to general practice and rural medicine.
"Dr Rivett has been a trailblazer for rural medicine at both the State and Federal levels of the AMA. He became the first AMA Federal Councillor for Rural Doctors in 2015, and also chaired the newly formed AMA Council of Rural Doctors until 2016. In 2007, Dr Rivett was honoured with the Medal of the Order of Australia (OAM) for outstanding service to rural and remote medicine."
"He has been a passionate advocate for better access to quality health services for country Australians throughout his career, and for encouraging doctors to train and work in regional and remote areas. Dr Rivett sums up the versatility, camaraderie, and good humour that is so essential in rural and remote practice, and he is an outstanding recipient of the President's Award," Dr Gannon said.
The President's Award may be made to a person, not necessarily a medical practitioner, who, in the eyes of the AMA President, has made an outstanding contribution toward furthering the objectives of the AMA.
Past recipients include: Dr Bernard Pearn-Rowe, an advocate for GPs; Dr Paul Bauert OAM, the Director of Paediatrics at Royal Darwin Hospital and an advocate for the health and welfare of Indigenous Australians and children in immigration detention; and Dr Graeme Killer, a Vietnam veteran who has devoted his life to the care of Defence Force personnel and veterans.