Principles to promote better mental health
12 Dec 2013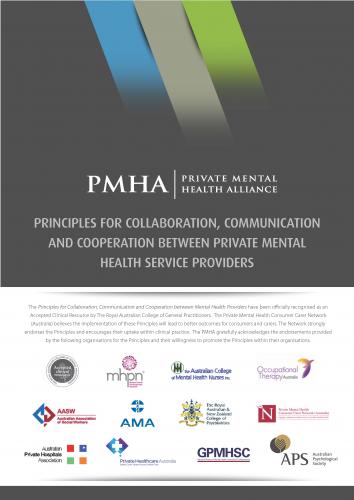 The Private Mental Health Alliance (PMHA) has launched a set of Principles to promote better communication between providers of mental health services in the private sector. Implementation of the Principles will help to build robust referral pathways and processes for people with a mental illness and their carers.
Work is also currently underway with the Mental Health Professionals' Network to produce a free webinar in March 2014 to address issues facing consumers who access private mental health services. The webinar will highlight ways that practitioners from different mental health disciplines can work together collaboratively to deliver an improved service to consumers. Visit MHPN's website to register and to access more information, including the date, start time and panellist details.
The Principles are available online.