President's speech: Indigenous health – turning words into action
28 Sep 2017
At a recent speech to the Australian Indigenous Doctors' Association (AIDA) Conference AMA President, Dr Michael Gannon, reiterated the AMA's commitment to prioritising Aboriginal and Torres Strait Islander health.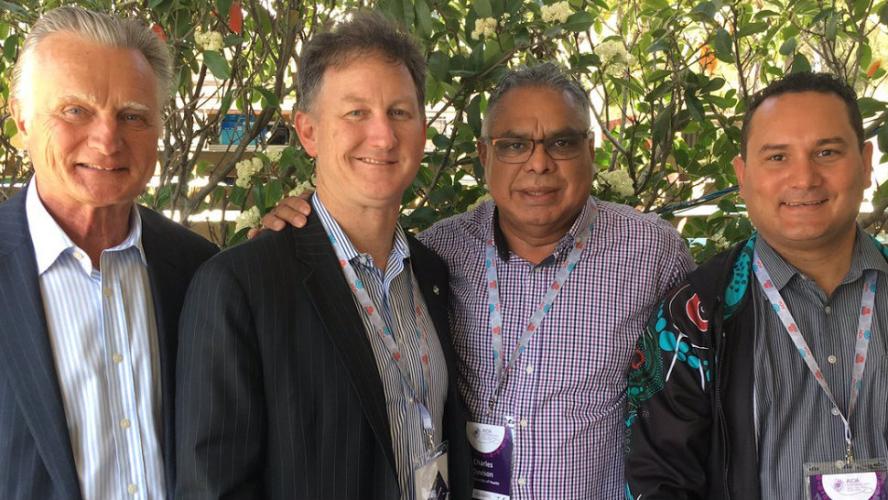 Dr Gannon indicated that the responsibility to improve health care rests with the entire profession.
"It is a responsibility of the entire medical profession to ensure that Aboriginal and Torres Strait Islander people have the best possible health. It is the responsibility of doctors to ensure that patients – all patients – are able to live their lives to the fullest."
He noted improvements in reducing childhood mortality and smoking rates, but highlighted that the high levels of chronic disease among Indigenous people continue to be of concern.
The AMA has strategies in place to address the gap in health care for Aboriginal and Torres Strait Islanders, including a Taskforce on Indigenous Health. This Taskforce assists in developing the AMA's annual Report Card on Indigenous Health.
"These Report Cards comment on topical issues in Aboriginal and Torres Strait Islander health, and recommend solutions that we urge governments to embrace. This year, the AMA's Report Card on Indigenous Health – to be released in November – will focus on ear health and hearing loss."
The AMA also offers a scholarship to an Indigenous medical student every year.
"The AMA recognises that Indigenous doctors are critical to improving health outcomes for their Aboriginal and Torres Strait Islander patients. Aboriginal and Torres Strait Islander doctors have a unique ability to align their clinical and cultural expertise to improve access to services, and provide culturally appropriate care for Indigenous patients."
"Over the years, our Scholarship has helped support more than 20 Indigenous men and women to complete their medical degrees. The AMA worked hard to achieve Deductible Gift Recipient (DGR) status for our scholarship, and we are actively seeking donations, hoping to award a second annual scholarship for the first time this year."
Dr Gannon urged Australian Governments to make a commitment to invest in Indigenous health.
"There have been some gains, but we need to do more – much more. We must ensure that our governments do not fatigue in this task. They have the support of the broader Australian community. It will take time, but most of all it will take ongoing commitment."
"Governments at all levels must make meaningful investment in Indigenous health, and work with Indigenous communities to develop solutions that address their unique health needs."
To donate to the AMA Indigenous Medical Scholarship follow this link.