Potential shortage of Measles/Chicken Pox vaccines
23 Jan 2014
GlaxoSmithKline (GSK) has advised the Department of Health (DOH) of a potential disruption to supply of its varicella containing vaccines, Varilrix (Varicella) and Priorix-Tetra (MMRV), due to a manufacturing issue. GSK is currently investigating this issue and supply has been put on hold pending the results of this investigation. Worldwide supplies of these vaccines have been affected.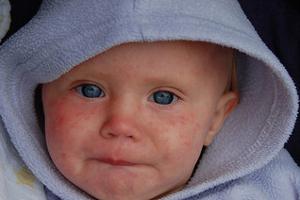 Vaccines which are currently in Australia and have been, or are ready to be distributed, are safe for release and are effective. There is no safety issue with these vaccines.
GSK expects its investigation to be completed in February, at which time GSK will advise if there will be further disruption to supply. If the results of the investigation indicate an actual problem Australia's MMRV supply will be used by mid-April and there will not be further supply until the third quarter of 2014. If this eventuates, two alternate vaccines – MMR and the varicella vaccines – will need to be used instead.
DoH has stated its priority is to ensure that MMR and varicella vaccines continue to be available for children at 18 months of age. As a contingency, DoH is seeking alternate sources of MMR vaccine and varicella vaccines from bioCSL. In addition, NSW, ACT and Victoria have agreed to delay their varicella vaccination high school program until later in 2014 when supply is expected to be back to normal. DoH believes these contingencies will ensure there is no disruption to the National Immunisation Program.
Image by Dave Haygarth on Flickr, used under Creative Commons licence