PBS stationery products change
16 Jan 2014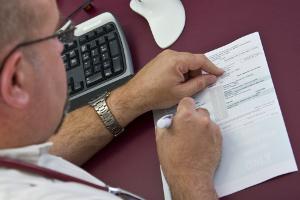 The Department of Human Services will be updating its suite of PBS stationery products, including prescription pads, claims for payment and the PBS safety net claim for payment forms. The changes include a new numbering format and an updated privacy statement.
New stocks are likely to be provided from February 2014. Medical practitioners should note that existing stocks of stationery will continue to be accepted by the Department.
The PBS stationery entitlements website will be updated prior to the change to reflect the new form numbers and formatting.