No postcode untouched by stroke: National Stroke Foundation
17 Jul 2014
For the first time in Australia the impact of stroke on towns and cities across the country has been mapped in a study by the National Stroke Foundation. The Stroke in Australia: No postcode untouched report, prepared by Deloitte Access Economics, shows the level of stroke challenge in each Australian federal electorate, including estimates of the number of strokes, survivors and the death rate.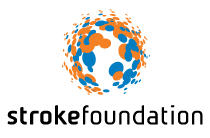 Strokes kill more women than breast cancer and more men than prostate cancer. There are a thousand cases each week and in 2014 close to 12,000 people will die from stroke and two-thirds of those that survive will be disabled.
Launching the report at Parliament House in Canberra this week, Dr Erin Lalor, National Stroke Foundation CEO, said that despite successive governments recognising stroke as a national health priority, Australia does not have a federally funded strategy or the care services to address widespread need.
By ranking electorates, the report can help with planning and coordination of support services for people living with risk factors and for stroke survivors. The report shows that Tasmania and South Australia are the states with the highest stroke burden per head of population while NSW has five of the top ten stroke survivor hot spots and six of the top ten for number of strokes.