News from Australian Medicine
21 Aug 2014
The 18 August edition of Australian Medicine reports that AMA President A/Prof Brian Owler wrote to the Health Minister with concern for general practice training, urging the Federal Government to slow the pace of its reforms and entrust the GP Colleges with oversight and management of education programs.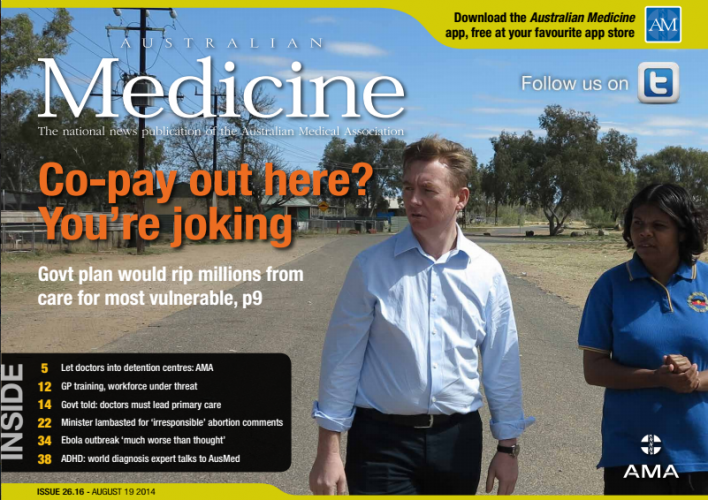 In other news, the AMA says the Primary Health Networks being set up by the Federal Government to replace Medicare Locals should be led by family doctors and focus on supporting general practice and plugging gaps in care; Dr Brian Morton, Chair of the AMA Council of General Practice, gives a wrap-up of this year's Family Doctor Week celebrations, in which the AMA highlighted the value of preventative medicine and discussed key issues affecting general practice; and A/Prof Brian Owler warns that recent gains in the health of Indigenous Australians will be jeopardised under the Federal Government's $7 co-payment plan.
Many other issues, including the drawbacks of telephone triage; the plight of children seeking asylum, practical information to help improve practice management and the latest advances in medical research, are covered in this edition of Australian Medicine, which can be viewed online, in its new, easy-to-use Realview format, or downloaded as a PDF.