New stroke guidelines for GPs
14 Sep 2017
The Stroke Foundation has released the Clinical Guidelines for Stroke Management 2017. In accordance with the NHMRC Standards, these guidelines provide best-practice recommendations to assist decision-making for GPs in the management of stroke in adults.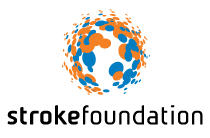 The guidelines provide a guide for effective management of stroke, including key points regarding initial presentation in primary care. Importantly, they cover the education of GP reception staff to recognise the FAST (face, arms, speech, time) symptoms of stroke. They also include the administration of continuity of care across a range of areas:
pre-hospital;
assessment and diagnosis;
acute medical and surgical;
secondary prevention;
rehabilitation;
discharge planning;
community participation; and
management of transient ischaemic attack (TIA).
The full guidelines can be found here.