New Secretary General begins at Federal AMA
12 Sep 2019
AMA President, Dr Tony Bartone, this week welcomed well-known political strategist and health campaigner, Dr Martin Laverty to the AMA in his new role as Secretary General of the Federal AMA. At a crucial time for health reform in Australia, Dr Laverty brings a wealth of policy development and advocacy experience to the AMA after a successful period as Chief Executive of the Royal Flying Doctor Service of Australia, and previously, as Chief Executive of Catholic Health Australia.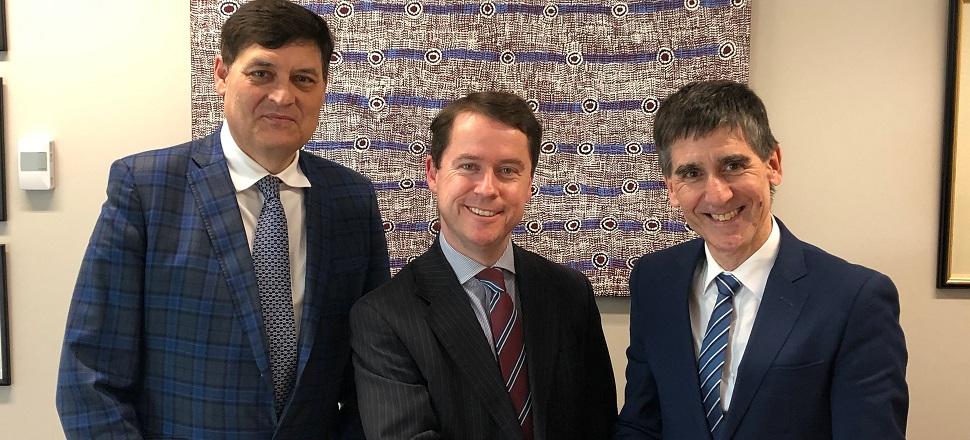 "With the Coalition Government returned for its third term, there is considerable unfinished business with general practice and primary care, the Medicare Benefits Schedule (MBS) Review, the significant changes to private health insurance, the Aged Care Royal Commission, and the Health Minister's renewed focus on mental health and preventative health," Dr Bartone said.
"There are also important developments with the Community Pharmacy Agreement (CPA) and the Pharmaceutical Benefits Scheme (PBS), and there are growing pressures on public hospitals around the country.
"The AMA is fortunate to have someone with the skills, experience, and connections as Martin Laverty to lead the Association in its important policy, campaign, and advocacy work."
Dr Laverty is a lawyer by original training, and has a PhD in Governance on the topic of board governance in health care organisations. At present, he is also a Federal Government-appointed Director of the National Disability Insurance Agency and the Australian Charities and Not-for-Profits Commission Advisory Board. He is a Director of Health Direct.
Read the full media release here.