New resources available for practitioners to explain AHPRA's notification process
7 Mar 2019
AMA members are advised that the Australian Health Practitioner Regulation Agency (AHPRA) has produced a series of videos to help people who may want to raise a concern about a registered health practitioner and for health practitioners who have had a concern raised about them.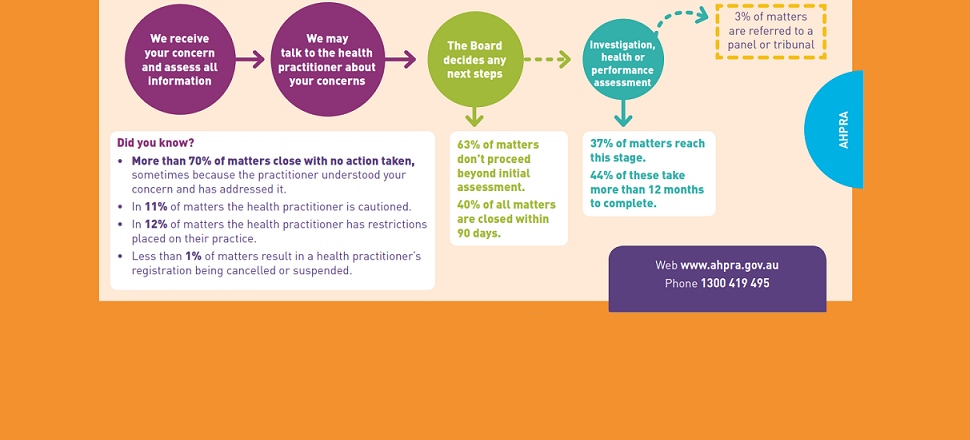 The videos provide easy to follow information about the notifications process and address common questions, so health practitioners and the public know what they can expect from their experience.
A notification has been made about me features five clinical advisors/professional officers and is for practitioners who have had a notification made about them.
I have a concern, am I in the right place? features four AHPRA staff members and is for people who have a concern but are not yet sure whether AHPRA is the right place for them to raise it.
I have raised a concern with AHPRA features the same four AHPRA staff members from different directorates and is for people who have just raised a concern with AHPRA.
These videos sit alongside other written resources available at the dedicated section about notifications on the AHPRA website.
If you have any feedback or questions, you can contact AHPRA by email at communications@ahpra.gov.au.