New MBS listings effective 1 November 2014
14 Nov 2014
The Medicare Benefits Schedule has issued a number of changes to MBS items that took effect on 1 November. These include changes to Vitamins D, B12 and folate testing items to confine their use in a bid to prevent screening, the addition of an item (66841) for an HbA1c test for diagnosis of diabetes, and changes to contraceptive items.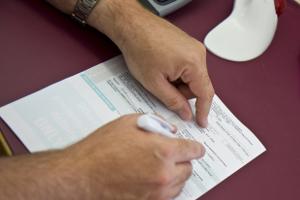 Vitamin D
MBS items 66608 and 66609 for vitamin D testing has been replaced by five new MBS items 66833, 66834, 66835, 66836 and 66837 that have specific clinical patient criteria for high risk groups. Such as people who have deeply pigmented skin, chronic and severe lack of sun exposure for cultural, medical, occupational or residential reasons, including patients with osteoporosis and those with malabsorption.
Vitamin B12 and Folate testing
MBS items 66599 and 66602 for vitamin B12 and/or folate testing have been replaced by MBS items 66838, 66839 and 66840 to provide a more targeted approach to existing arrangements for vitamin B12 and folate testing, as recommended by the Medical Services Advisory Committee. Vitamin B12 and folate testing has been separated:
Two new MBS items 66838 and 66839 for vitamin B12, one of which is for the test of markers; and
New MBS item 66840 for folate testing is restricted to patients with risk of folate deficiency.
HbA1c test for diagnosis of diabetes
Item 66841 will enable GPs to diagnose diabetes in high-risk patients according to elevated HbA1c only. This item will be restricted to once per patient per year, with an HbA1c of ≥6.5% (48mmol/mol) required for a diagnosis.
Contraceptive items
MBS item 35503 for the introduction of an intra-uterine contraceptive device has been amended to allow MBS item 30062 for removal of etonogestrel implant to be performed at the same time, if required.