New end of life planning resources available
29 Nov 2018
AMA members are advised that a new free resource is available that encourages GPs to have conversations with their older or chronically ill patients about planning for the future when they may become very unwell or require end-of-life care. The Advance Project was developed by HammondCare, who specialise in aged care, dementia care and palliative care.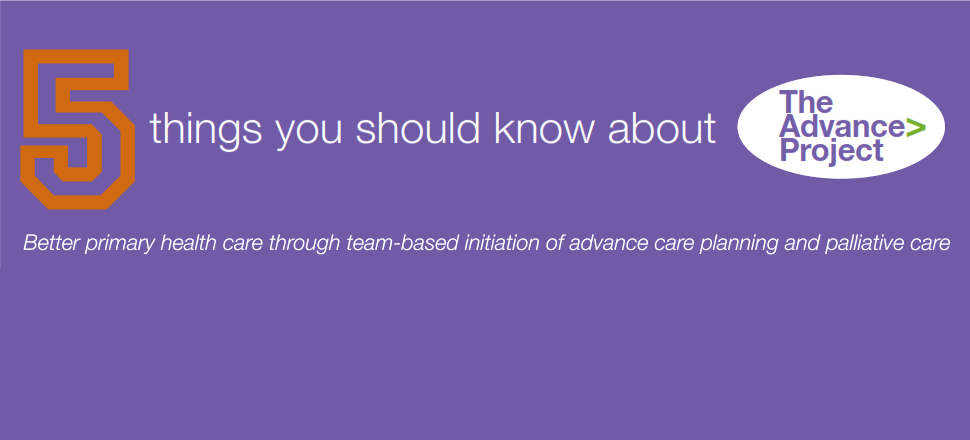 Director of Centre for Learning and Research in Palliative Care, Professor Josephine Clayton, said "GPs are in an ideal position to start advance care planning discussions with their patients because of their trusted relationship. They have an essential role in providing palliative care to patients and their families, and starting this conversation early."
The Advance Project website and toolkit of resources provides free training about initiating conversations on advance care planning and assessing patients' and carers' palliative and supportive care needs. It also includes free booklets for patients and carers.
The resources in the Advance Project include:
Online learning resources such as eLearning and support for implementing the resources into general practice.
Individual tele-mentoring for participating clinicians from across Australia.
Grants and train-the-trainer support for champion networks to deliver face-to-face training and to support implementation of the model into clinical practice.
The project is funded by the Australian Government Department of Health, with training endorsed by the Australian Primary Health Care Nurses Association (APNA) and accredited by the Royal Australian College of General Practitioners (RACGP) and the Australian College of Rural and Remote Medicine (ACRRM) and delivered by a national consortium led by HammondCare.
Read about the Advance Project.