National Conference 2019 – Early bird ends soon
28 Mar 2019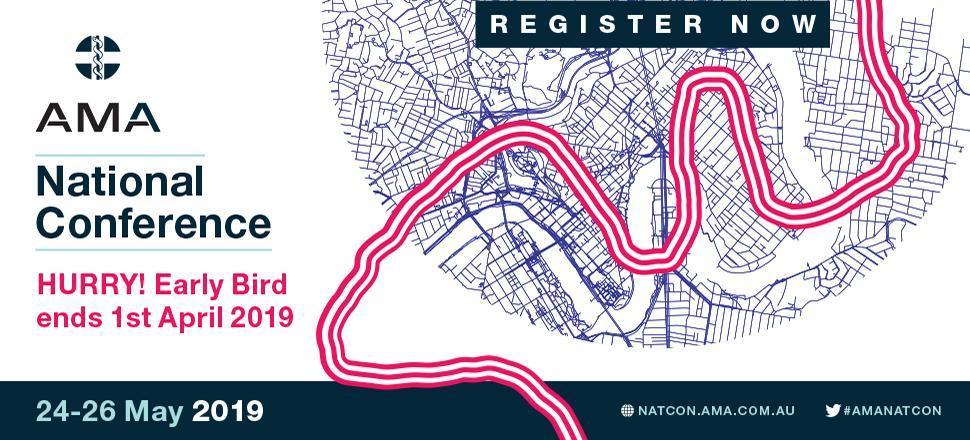 The 2019 AMA National Conference will be held in Brisbane on 24-26 May. Early bird registration ends on 1 April.
The program includes sessions on current and emerging issues for Australian doctors, such as improving the provision of aged care, the emerging role of artificial intelligence in health care, reforming Australia's mental health system, and Australia's medical education and training model. The gala dinner will be held on the Saturday night at the iconic Brisbane City Hall.
National Conference is a great opportunity for members to contribute to AMA policy, with members attending having the chance to debate emerging policy issues.