MSAC recommends HPV tests replace Pap smears
1 May 2014
Following consideration at its meeting in February this year, the Medical Services Advisory Committee (MSAC) has now released its recommendation that Pap smears be phased out and replaced with five-yearly human papillomavirus (HPV) testing for cervical cancer. The MSAC has also recommended the starting age for screening should be set at 25.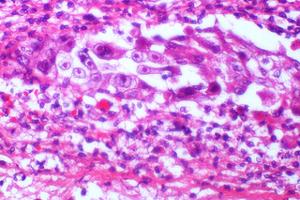 The MSAC, an independent expert committee that advises Government on which medical technologies and procedures should be listed on the MBS, found that a HPV test every five years is even more effective than, and just as safe as, screening with a Pap test every two years. The MSAC's advice builds upon Australia's national school-based HPV vaccination programme by recommending the establishment of the world's first national cervical screening programme using a primary HPV test to prevent cervical cancer.
The procedure for collecting the sample for HPV testing will be the same as that for having a Pap smear. HPV vaccinated women still require cervical screening as the HPV vaccine does not protect against all the types of HPV that cause cervical cancer. Until these recommendations are considered, women should continue to have two-yearly Pap tests, which have already successfully halved the incidence and mortality of cervical cancer over the past 22 years.
Health Minister Peter Dutton will now consider the recommendation. It is anticipated that any changes will not be implemented before 2016.