MJA: Opioid use for chronic non-cancer pain – an overview of current evidence
5 May 2016
A Clinical Focus article in this week's edition of Medical Journal of Australia provides a brief overview of the current evidence to guide opioid use for chronic non-cancer pain in general practice.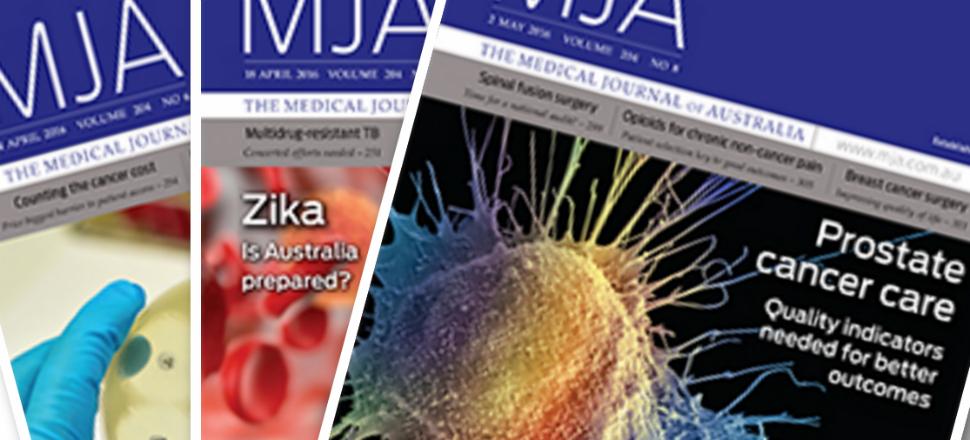 Lead author David Currow and colleagues consider the difficult balance between providing good control of chronic pain and minimising prescribing of opioid analgesics to reduce the risk of dependence and illicit diversion. The article discusses current evidence-based guidelines, prescribing trends in Australia, clinical consequences of opioid use and indications to prescribe or not prescribe.
Also in this week's MJA is an editorial on the gap between what we know and what we do about cardiovascular disease; a research article on the absolute risk of cardiovascular disease events and blood pressure- and lipid-lowering treatment in Australia; a Clinical Focus on updated guidelines for acute pain management, and a short report on the increasing incidence of type 2 diabetes in children in Western Australia.