MJA Online first: post-heart attack statin use concern and Pregbalin misuse
29 Nov 2018
The latest issue of the MJA reports on the outcomes of an observational study of lipid-lowering therapy after a heart attack.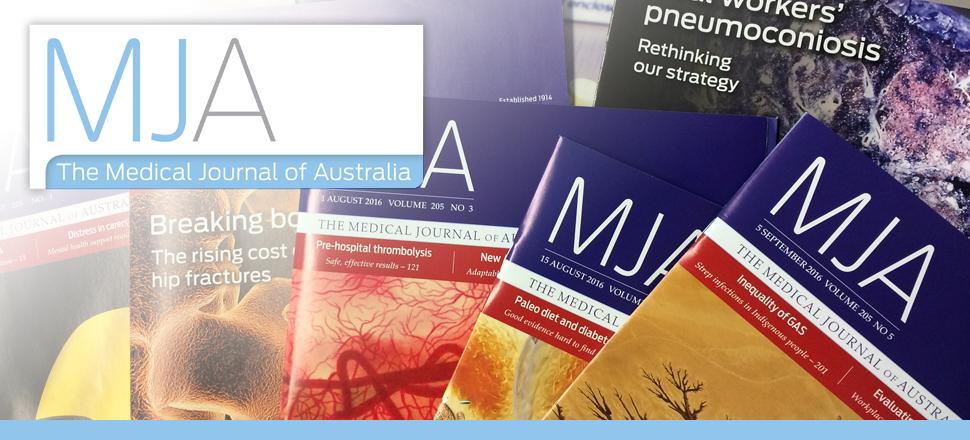 The study found that 45% (1565 out of 3441) of patients were not receiving intensive lipid-lowering therapy 6 or 12 months after hospitalisation for confirmed acute coronary syndrome. Twenty four per cent (836 patients) were receiving some form of therapy, while twenty two per cent (739) were receiving none.
The authors of the study noted that people who have had a heart attack before have the highest risk of having a heart attack in the future. Standard care is aggressively lowering cholesterol with the highest dose of the statins.
The issue is further explored on the MJA InSight podcast with lead researcher, Professor David Brieger, Professor of Cardiology at the University of Sydney's Concord Clinical School.
Also available first online at the MJA is an article on Pregabalin misuse-related ambulance attendances. The analysis of Victorian data from 2012-2017 compare changes in prescribing and characterise the patients.
The authors note that pregabalin misuse is increasing globally, and is associated with acute psychiatric and medical harms, but there is limited understanding of the scope of the issue in Australia.
The authors conclude that rates of pregabalin misuse-related ambulance attendances in Victoria have increased over the period studied from 0.28 cases per 100 000 population in the first half of 2012 to 3.32 cases per 100 000 in the second half of 2017. Limiting the dispensing of this drug is discussed as a means to reduce the risks associated with its misuse.
Read about these issues and more online first at the MJA.