MJA - Making intelligent moves
6 Mar 2014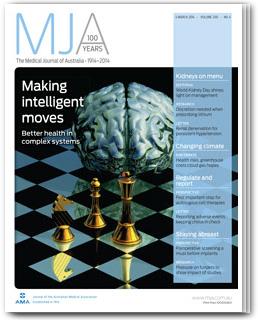 The latest issue of the Medical Journal of Australia contains an interesting and somewhat amusing article on the diagnostic talents of the humble cat.
The editorial focuses on World Kidney Day and the need to raise awareness of kidney disease, with this year's theme being 'chronic kidney disease and ageing'.
Other stories in MJA include:
the success of the NSW Statewide Eyesight Preschooler Screening program;
the increased incidence of clenbuterol toxicity in the general public, particularly in people using bodybuilding or slimming products;
the need for a chiropractic adverse events reporting system in Australia; and the importance of preoperative imaging for breast implants.