MJA Insight update: Heatwaves, Fires, Doctor's Health
21 Sep 2017
In the most recent MJA the topic of GPs and climate change health, specifically heatwaves and landscape fires, was covered at length, alongside an opinion piece on doctor's health, a topic that the AMA has been advocating on continuously.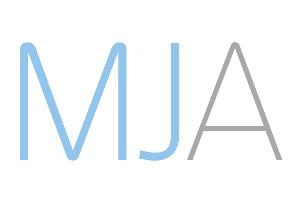 Extreme heatwaves in Melbourne have resulted in an increase of excess deaths and calls to ambulance services. In addition, when presentations are made to emergency departments they are more severe. Research indicates that effective preventative action from primary health care practitioners can assist in reducing the number of presentations. GPs can identify patients at risk before the summer season commences and notify them of heat illness prevention strategies.
To read more about this research, click here.
A GP has presented new evidence linking landscape fires with respiratory and cardiovascular morbidity. Dr Fay Johnston found that days affected by bushfire smoke were associated with a 5% increase in mortality. Dr Johnston advised that GPs were vital in helping patients prepare by offering advice on how to manage conditions that may be exacerbated during periods with frequent burns.
More information on this research is available here.
Media attention has been focused on doctor's health in recent months and this issue is addressed in an opinion piece in MJA. The author uses Medicine in Australia: Balancing Employment and Life (MABEL) data to highlight that doctors take very few days off of work and that excessive job demands, low social support at work and long working hours contribute to poorer self-reported health and wellbeing among doctors.
You can read more here.
The AMA has been advocating for the Government to repeal laws on mandatory reporting to allow health practitioners more freedom in seeking early treatment for health conditions. The announcement from the COAG Health Council to develop a nationally consistent approach to mandatory reporting in August this year was a welcome development. The full media release is available here.