MJA focuses on the heart
4 Aug 2016
This week's issue of the Medical Journal of Australia features a range of articles on heart health, including a Perspective on how health technology helps to promote cardiovascular health outcomes.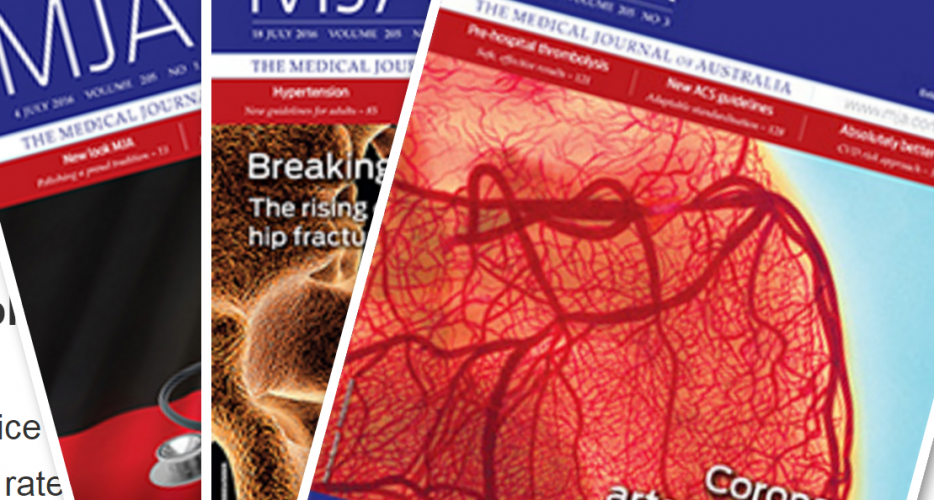 In the article, author Robyn Gallagher writes that evidence indicates well designed and often simple technologies, such as some mobile phone apps, wearable devices for tracking fitness activities, and the Australian TEXT ME program, can improve patient outcomes in multiple cardiovascular risk factors and cardiac rehabilitation.
Also featured in the latest issue of MJA is an article on the Heart Foundation's drive to "move more, sit less", a summary of revised Australian guidelines for the management of acute coronary syndromes, a Perspective on moving away from a hypertensive approach to an absolute cardiovascular risk approach in Australian health care, and a Perspective on how psychological care can make a difference for patients with congenital heart disease.