MJA: Diabetic Foot Disease and a new guideline for Polycystic Ovary Syndrome
4 Oct 2018
The latest issue of the MJA features a detailed account of Diabetic Foot Disease (DFD), one of Australia's "least known major health problems" according to Dr Peter Lazzarini, Principal Research Fellow at Queensland University of Technology, and co-chair of Diabetic Foot Australia.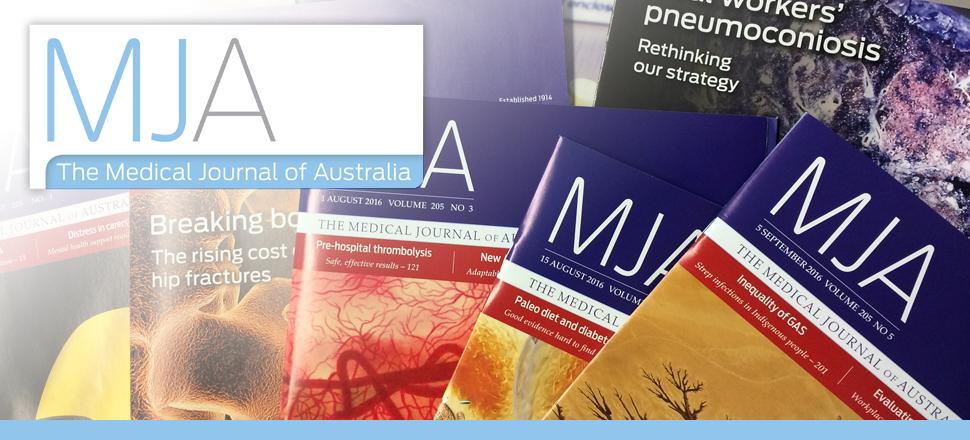 "DFD is Australia's leading cause of amputations, is within the top 20 causes of all hospitalisations, has mortality rates worse than many cancers, and costs Australia an estimated $1.6 billion each year," Dr Lazzarini and colleagues wrote.
The article argues for expanding programs of multidisciplinary services and regular monitoring and reporting. Read more about it here, or listen to Dr Lazzarini discuss pathways to reducing amputations on the MJA podcast.
Also released this week in a supplement to the latest issue of the MJA, a team of Australian experts who led the development of a new guideline for the treatment of women with polycystic ovary syndrome (PCOS) outline its contents and the accompanying translation and implementation program.
Up to 70% of Australian women with PCOS remain undiagnosed and it is hoped that this guideline will contribute to efforts to counter this, in addition to helping to improve the care, health outcomes and quality of life of women with PCOS.
The translation program which accompanies the guideline includes an app for patients to answer their questions and know which ones to ask, and a tool developed by GPs for GPs to use which aims to assist in the delivery of evidence-based care.
Read more about it here, or listen to Professor Helena Teede and Associate Professor Jacqueline Boyle from the Centre for Research Excellence in PCOS discuss it on the MJA podcast.