MJA climbs to 16th in global ranking for Impact Factor
27 Jun 2019
The Medical Journal of Australia (MJA) has the 16th highest impact factor of general medical journals according to the 2018 Journal Citation Report. This is the third consecutive year that it has risen in the rankings, up from 19th last year.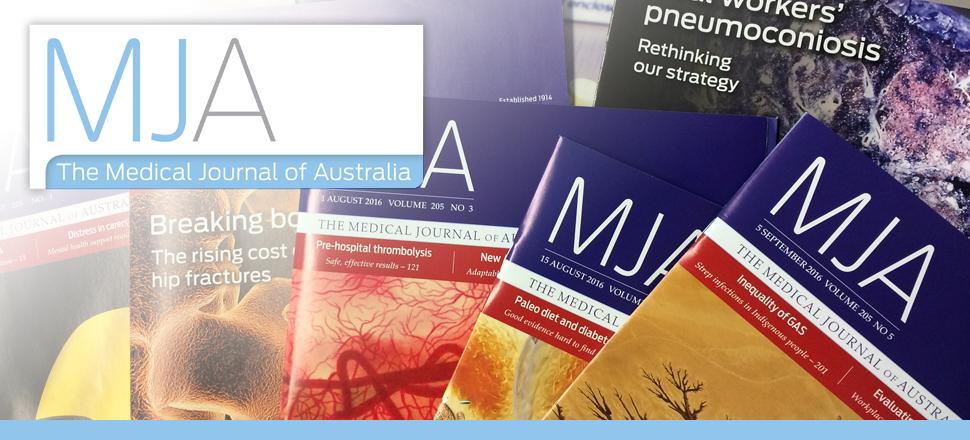 "The MJA is Australia's highest-ranking medical journal and one of the world's leading journals. We have very ambitious plans to be even better because we believe this is what Australian researchers deserve. We welcome your best original research, reviews, meta-analyses, clinical trials, guidelines and perspectives," said Laureate Professor Nicholas Talley, AC, editor-in-chief of the MJA.
The latest issue of the MJA out now features a range of articles, including a perspective piece on influenza vaccinations for young Australians, an update on the diagnosis and management of deep vein thrombosis, and letters on Australia's response to overdiagnosis.
Available online first is an article outlining the updates and advances in the treatment of Parkinson disease. The article includes treatment options for early Parkinson disease, advice for managing patients, when to refer for device-assisted therapy, and a range of other treatment options.
Free membership to the MJA is one of the benefits of AMA membership.