A message regarding hoax 'AMA' caller
27 Mar 2014
The AMA has recently become aware of a female person calling a range of businesses, claiming to be from 'the AMA' asking to speak to senior staff or managers. This may be interpreted as a call from the Australian Medical Association (AMA) and we have received several communications from people asking for clarification of this situation.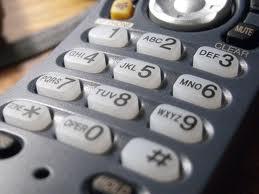 It is not clear what information she seeks, if any. On at least one occasion she has given her name as 'Rebecca' but we are unable to verify whether this is her real name. The person's manner is abusive and unprofessional. Her phone number is not visible as a caller ID.
She eventually hangs up. As far as we are aware this is happening in several states.
We recommend terminating such calls immediately and certainly, do not provide any information to this caller. This person is not in any way associated with any State, Territory or Federal AMA. The AMA is unaware of her identity at this stage.
The AMA would like to assure members, the community and the medical profession that any AMA staff member from any State, Territory or Federal AMA or related body will always offer their name and location when communicating by phone, and will always communicate in a professional and courteous manner.
The AMA would like to take appropriate action to address this situation. If any person has information which might assist in identifying this caller, we would ask you to contact Federal AMA with that information.