Meningococcal B Vaccine available
13 Mar 2014
As of 5 March 2014, the meningococcal B vaccine Bexsero® (4CMenB) is available for purchase on the private market at an estimated cost of $125 per dose. It is expected that Manufacturer Novartis will apply for a second time to the Pharmaceutical Benefits Advisory Committee for funding under the National Immunisation Program (NIP) in July.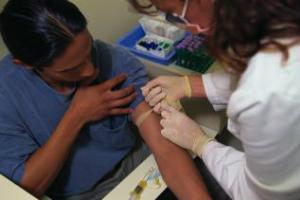 Based on laboratory tests, about 76% of MenB strains are predicted to be covered by this vaccine, but clinical effectiveness has not yet been shown.
Based on their higher disease risk, 4CMenB is recommended for infants and young children, particularly those aged under 24 months; adolescents aged 15 to 19 years; and children and adults with medical conditions that place them at a high risk of IMD, such as functional or anatomical asplenia or complement component disorders.
For infants aged less than 6 months, 3 primary doses of 4CMenB plus a booster at age 12 months are recommended. Fewer doses are required for older age groups.
Clinical advice for GPs regarding the use of Bexsero is available on the Immunise Australia website.