Leadership and partnerships needed to Close the Gap
13 Feb 2014
The AMA this week commended the Prime Minister on the personal drive and commitment to improve the lives of Indigenous Australians outlined in his Closing the Gap Report, and welcomed the Government's new target to end the gap between Indigenous and non-Indigenous school attendance.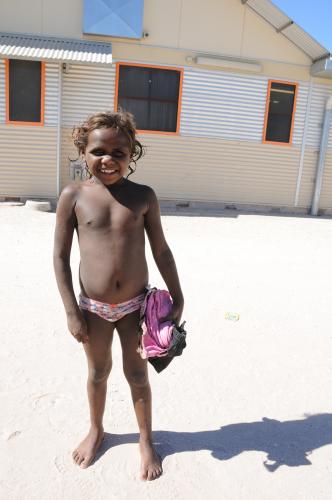 The AMA also welcomed the release of the Close the Gap Campaign Progress and Priorities Report, which provides the Government and stakeholders with independent and informed feedback on how well Australia is performing, and recommends what more needs to be done, in closing the gap on health inequality.
"The recommendations in the Close the Gap Campaign Report are made by key Indigenous and non-Indigenous groups, including the AMA, who are directly aware of what is happening or not happening on the ground," Dr Hambleton said.
The AMA believes the COAG National Partnership Agreement on Closing the Gap in Indigenous Health Outcomes, with leadership and funding from all governments, can achieve many successes with the right funding and commitment.
"Governments need to focus greater funding on evidence-based best-practice programs in early childhood development that are delivering positive outcomes. The AMA outlined some of these programs in its recent Report Card on Aboriginal and Torres Strait Islander Health," Dr Hambleton said.
Dr Steve Hambleton on the AMA Indigenous Report Card 2012-13 Launch: