Latest news from Australian Medicine
7 May 2015
This week's edition of Australian Medicine reports how the AMA has told the Federal Government that its plan to update the Medicare Benefits Schedule to eliminate inefficiencies and reflect advances in medical practice should not be used to cut health spending and warned it could be undermined by the ongoing Medicare rebate indexation freeze.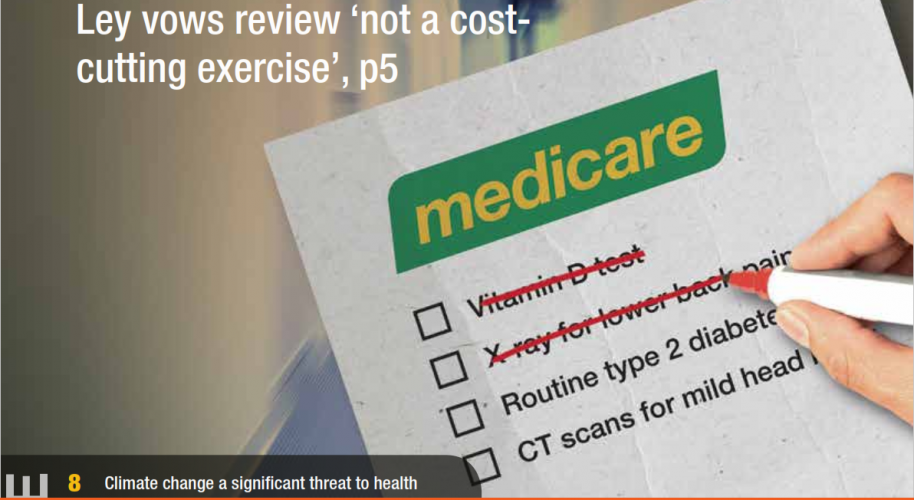 There is also a report on the Federal Government's new measures to boost immunisation rates by introducing an incentive to doctors to provide catch-up vaccinations for children.
Other articles discuss: the health effects of climate change; how the new Primary Health Networks should be led by family doctors and should focus on supporting general practice and plugging gaps in care; the Choosing Wisely initiative aimed at improving the appropriateness of ordering tests, procedures and medications; and the AMA warning that vulnerable patients must not be hurt in the Federal Government's drive to achieve huge savings from the Pharmaceutical Benefits Scheme.