Latest edition of Australian Medicine out now
28 Nov 2014
News stories in this week's Australian Medicine of interest to general practice include: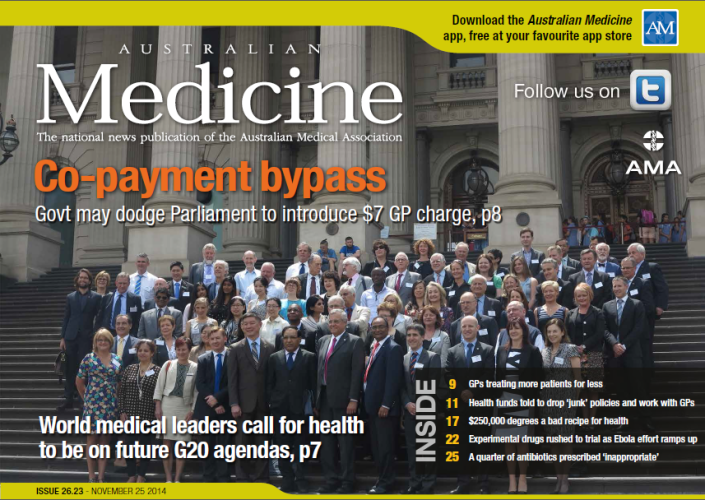 two articles about how GPs are seeing more patients and treating more problems than ever, and about how Medicare spending on general practice is value for money;
the Federal Government's plan to deregulate university fees will push the cost of medical degrees up to $250,000, discouraging low income students from becoming doctors and skewing the medical workforce toward higher paid specialties;
experimental Ebola medications;
the private health insurance industry and arrangements that could compromise and doctor-patient relationship and crimp access to care;
the ageing GP workforce;
mentally ill patients are increasingly turning to GPs for help;
the incidence of whooping cough has surged amid worrying signs that the effectiveness of a widely-used vaccine is wearing off; and
patients taking a commonly prescribed antibiotic, amoxicillin, are at increased risk of developing diarrhoea and thrush, adding to concerns about the extent of its use.
Australian Medicine can be read online, or by downloading Realview and PDF versions. Don't forget to download the Australian Medicine app at your favourite app store to get instant access to the magazine on your mobile or tablet.