Invitation to Comment - draft clinical practice guidelines for PSA testing
18 Dec 2014
GPs are advised that draft guidelines providing clear, consistent, evidence-based guidance on PSA testing and early management of test-detected prostate cancer are now open for public consultation.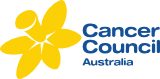 Prostate cancer is the second most common cause of male cancer deaths in Australia and the fourth most common cause of male deaths overall. According to Cancer Council Australia, there is a lack of consensus on what advice to offer a man who requests a PSA test, or his doctor.
Prepared by a multi-disciplinary Expert Advisory Panel convened by Prostate Cancer Foundation of Australia and Cancer Council Australia, the draft guidelines address prostate cancer testing, extending from making a decision about whether to be tested, through to following a positive test result. These guidelines are intended to assist men and their doctors to make informed choices based on the latest available evidence.
GPs wishing to provide feedback on the draft guidelines have until 16 January to submit their comments.