Invitation to attend the 2017 AMA National Conference - Melbourne 26-28 May
9 Feb 2017
The AMA invites General Practitioners to hear from world-class speakers, debate contentious issues and connect with peers and other medical professionals to help shape the future of Australian healthcare at the AMA National Conference 2017.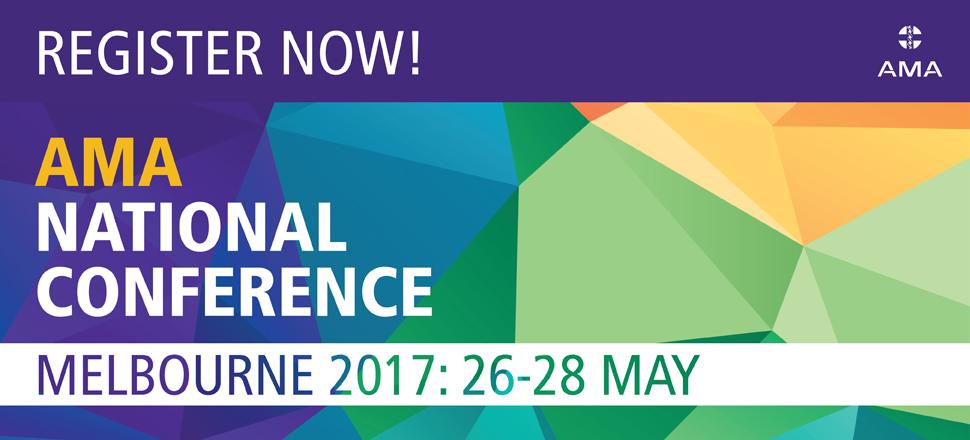 This year's Conference has an exciting line-up of experts who will challenge, engage and debate the 'big picture' issues that influence the Australian health system. CPD points - RACGP QI&CPD Category 2 and ACCRM core points - will be available at the Conference.
Key Highlights:
Tackling Obesity – Hear from our expert panel and discuss the priority areas where you believe the AMA should focus its obesity efforts.
Threats Beyond Borders – an interactive panel discussion on potential infectious diseases and managing communicable threats that cross our borders.
We have also put together an exciting social program to allow you to relax, meet new colleagues, and reconnect with old friends from around the country. The Conference's partner program also offers an enticing selection of sessions and social events.
Visit https://natcon.ama.com.au/ for more information and to register.