Information for GPs regarding the completion of reports required by Centrelink
2 Jun 2016
Over the last two months the AMA has been discussing with the Department of Health (DoH) a range of concerns raised by members around the new arrangements, introduced in January 2015, for providing medical evidence for Disability Support Pension (DSP) claims. Following our most recent discussions, the Department of Health has prepared the following information for GPs: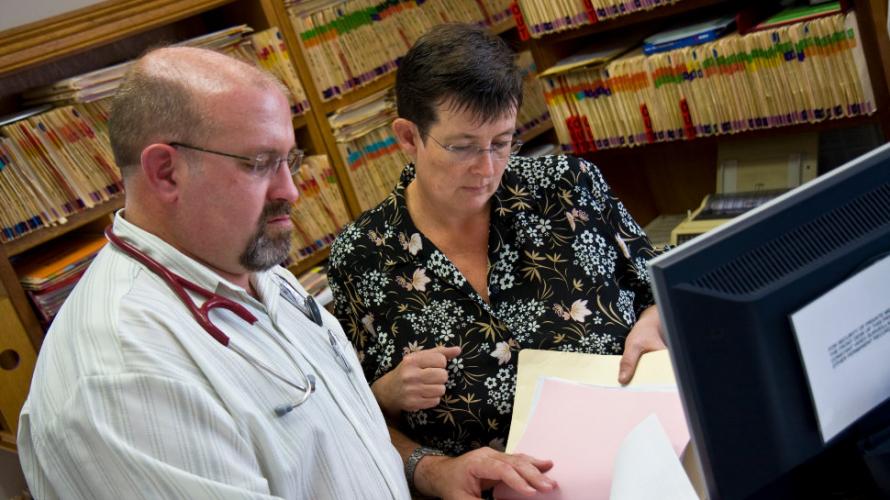 Centrelink assessments often require an applicant to submit a medical report, or form, completed by his or her treating doctor. Under a Ministerial Direction of s19(5) of the Health Insurance Act 1973, Medicare benefits for the completion of a Centrelink-required report or form are payable when:
a patient attends a consultation that attracts benefits under Medicare and a medical report or form is also completed
a patient attends a consultation following the completion of a report, or form, and an examination is required.
There is no specific Medicare Benefits Schedule (MBS) item solely for the purpose of completing a report or form.
So, what MBS consultation item number should be claimed for the completion of Centrelink-required reports or forms?
As the registered Medicare provider who takes responsibility for billing under Medicare, it is up to the treating doctor to choose the appropriate item number that accurately describes the service they provided. The MBS item number needs to appropriately reflect the nature of the consultation.
If a Centrelink-required medical report or form is completed out of consultation hours, can an item be claimed under Medicare?
A separate MBS item cannot be charged for completion of the required report or form in addition to the consultation item. The patient must be present (either physically or as per telehealth arrangements) for the consultation and the report, or form, must be completed as part of that consultation. This applies whether the doctor chooses to complete the paperwork during the consultation or at another time.
To ensure the notes are concurrent, doctors are encouraged to complete the medical report or form at the time of consultation.
If I provide a copy of a medical record to a patient without a consultation, can I claim an item under Medicare?
Medicare benefits are not payable when a patient is provided with a copy of his or her medical record as a stand-alone service.
Medicare benefits are only payable for clinically relevant services listed in the current Health Insurance (General Medical Services Table) Regulation when those services are rendered by an eligible health practitioner to an eligible patient and when all other MBS item requirements are met.
When a service is not listed in the Health Insurance (General Medical Services Table) Regulation, the fee and payment arrangements are a private matter between the practitioner and the patient.
Practitioners are encouraged to use MBS online as an easy reference guide to item requirements and to seek further clarification from AskMBS.