The importance of keeping a medicines list
20 Feb 2014
Keeping a medicines list helps patients to know more about their medicines, reminds them of how and when to take their medicines, helps GPs check and review their medicines, and provides vital information in an emergency. It also improves patient engagement and medicine adherence and ultimately leads to better health outcomes.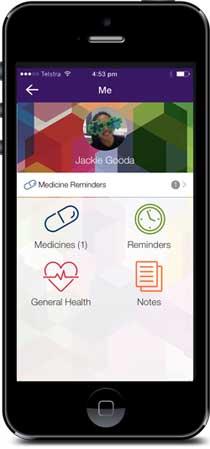 NPS MedicineWise has launched a free smart phone app, MedicineList+, for both Android and iOS devices, which builds on the earlier Medicines List app. With the new version users can store information for multiple family members and can easily share this information with their doctors. Patients or carers are able to scan the barcode from a medicine's packaging straight into the app, set reminders, record measurements and test results, and add text and notes, for example store details of health professionals, allergy alerts and emergency contacts.
NPS MedicineWise also provides a free paper medicines list, a Medicines eList, and a range of other tools and resources to help patients manage their health.
For interested GPs, this month's issue of NPS Direct also contains articles on topics including Vitamin D supplementation, multidrug-resistant bacteria in travellers, statin prescribing and management of cardiovascular patients.