Immunisation technical advisory group – positions available
3 Apr 2014
The Department of Health is seeking expressions of interest from experts for positions on the non-statutory advisory committee, Australian Technical Advisory Group on Immunisation (ATAGI). This committee provides advice to the Minister for Health on technical matters relating to the administration of vaccines with a focus on the National Immunisation Program (NIP). In addition, the ATAGI advises the Pharmaceutical Benefits Advisory Committee (PBAC) on existing, new and emerging vaccines and develops the Australian Immunisation Handbook.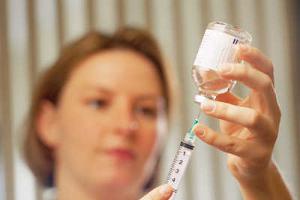 Up to six expert advisors are being sought with high level immunisation expertise from the following fields: public health; practice nursing; general practice; public health; use of vaccines and immunobiologic agents in clinical practice or preventative medicine; clinical or laboratory vaccine research; assessment of vaccine efficacy and safety; adult infectious disease; research; microbiology; and consumer issues. Terms of appointment are for up to four years, commencing 1 July 2014.
Applications close COB 18 April 2014. For further information and instructions for submitting expressions of interest, please contact the ATAGI Secretariat at ATAGI.membership@health.gov.au.