Immunisation – helping parents weigh the benefits
16 Jan 2014
Recent media reports highlighted again the worrying decline in immunisation rates, particularly in some affluent areas. New 'no jab, no play' laws, which recently took effect in NSW, are designed to turn this trend around.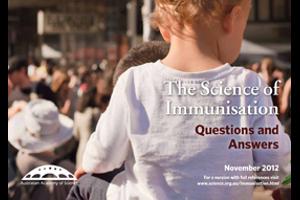 AMA President, Dr Steve Hambleton has welcomed the new laws because they will encourage parents to seek advice from their family doctor about benefits and risks of vaccination.
With preventable disease such as measles, mumps and rubella on the rise according to the national notifiable diseases surveillance system, it has never been more important for parents to seek quality advice.
GPs are reminded of availability of the Academy of Science Immunisation app – Science Q&A. The app which compliments the Academy's booklet The Science of Immunisation was co-launched with the AMA last year. The app is an important evidence based and additional resource to help parents make informed decisions about the health of their children.
Details on how to access the new app are available on the Australian Academy of Science website at www.science.org.au.