Heath System 'at risk': Australian Medicine
7 Aug 2014
The latest edition of Australian Medicine takes a look at Australia's health system. Chair of the AMA Council of General Practice, Dr Brian Morton, reports that the health assessments fiasco is close to a resolution and columnist Professor Stephen Leeder delivers a stinging rebuke regarding the quality of policy making for primary care.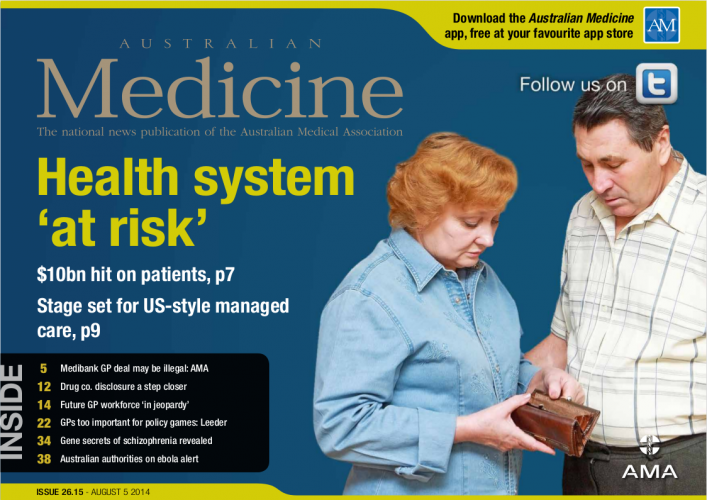 Other stories include: how the Federal Government's wholesale changes to health care funding will dump an extra $10 billion of costs onto patients and put the health system at enormous risk; the strong push by private health insurers into primary health that could pave the way for US-style managed care; the future of GP training; collaboration between the AMA and the Pharmaceutical Society of Australia on ways to integrate pharmacists into GP-led primary care teams; and how GPs are putting diagnostic tools to good use as the number of patients and medical problems they treat has increased.
Read Australian Medicine online, or by downloading the Realview or PDF versions. Don't forget to download the Australian Medicine app to get instant access to the magazine on your mobile or tablet.