Happy Family Doctor Week 2019
25 Jul 2019
The 2019 Family Doctor Week has highlighted the crucial work our family doctors perform around Australia for their communities. The theme this year is 'Your family doctor and you: partnering for health'. There have been discussions in the media, over Twitter with the hashtag #amafdw19, and at AMA President Dr Tony Bartone's National Press Club address.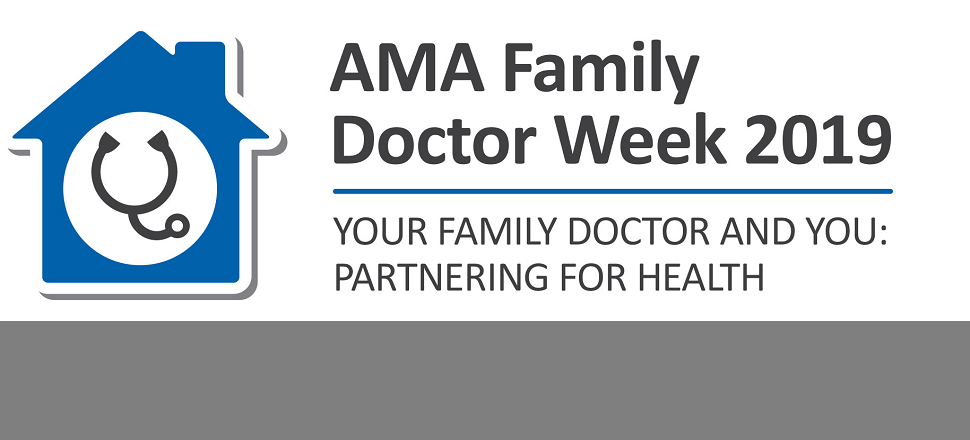 AMA President Dr Tony Bartone is a GP based in Melbourne. At the launch of Family Doctor Week 2019, he said that general practice is the cornerstone of the health system and GPs are the human face of quality health care and advice in local communities all around Australia.
"The AMA will this week put the national spotlight on the hard work and dedication of all Australian GPs, and highlight the need for governments to continue to support and nurture primary care and general practice," Dr Bartone said.
"General practice is the best value segment of the health system, the underpinning central hub that coordinates and guides patients through complex health systems. GPs keep people well throughout life, and help keep them away from more expensive hospital care."
This Family Doctor Week, the AMA has highlighted the need to reform and support GP training, called on the government to fund a dedicated general practice-based mental health program that allows GPs to provide coordinated care and case management, and called for the national preventive health strategy to appropriately support and resource general practice.
AMA Family Doctor Week provides the opportunity to highlight the important role GPs play in serving the community and the wider health system. Local family doctors are vital in delivering high-quality holistic health care to Australia and deserve to be celebrated. GPs are the first port of call when a person feels unwell, and 88 per cent of Australians visit their GP once a year.
More information, resources and videos are available at the Family Doctor Week website.