GPs honoured at AMA National Conference
29 May 2014
A number of GPs were honoured with awards at the 2014 AMA National Conference:
AMA Gold Medal
Former AMA President Dr Mukesh Haikerwal was awarded the AMA Gold Medal, the Association's highest honour, in recognition of his outstanding service to the medical profession and the community.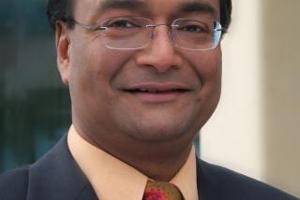 Presenting the Medal at the AMA National Conference Gala Dinner, the then AMA President, Dr Steve Hambleton, said Dr Haikerwal had been a leading figure in the medical profession for many years, and his long list of significant and enduring achievements warranted the Association's highest accolade.
AMA President's Award
A doctor whose extraordinary dedication to his patients ended up costing him his life has been posthumously awarded the AMA President's Award. In a moving ceremony, Dr Hambleton presented the family of Dr Bernard Quin with the Award in recognition of his dedication and sacrifice. Dr Quin, a Victorian GP and member of the British Medical Association (Victoria Division – now AMA Victoria) was executed by Japanese troops occupying Nauru during the Second World War.
"We are proud and honoured to recognise his exceptional service as a medical practitioner – his selfless commitment and devotion to the people of Nauru embodies what it truly means to be a doctor," Dr Hambleton said.
Excellence in Healthcare Award
A Turkish-born GP, Dr Mehdi Sanati Pour, whose extraordinary work in overcoming cultural, social and linguistic barriers to provide specialist care, especially mental health services to socially isolated and marginalised communities in rural Victoria, has won the AMA Excellence in Healthcare Award for 2014.
"Dr Sanati Pour saw how differences in language and culture can throw up big barriers that hamper access to medical services, and he has taken it upon himself to try and bridge these gaps in health care," Dr Hambleton said.
AMA Roll of Fellows
Dr Stephen Wilson, former AMA WA Vice President, member of the Federal AMA Council of General Practice and long-serving Chair of the AMA WA General Practice Council, was inducted into the AMA Roll of Fellows in recognition of his passionate advocacy on behalf of general practitioners and their patients.
The Perth-based GP whose keen sense of justice has led him to practise in less affluent communities, has been a prominent critic of policies that increase health costs. Dr Wilson has also long campaigned for GP shortages in regional areas to be addressed, and is a knowledgeable advocate for better use of information technology in providing health care.
Former AMA Queensland President, Dr Alex Markwell and newly elected AMA Vice President, Dr Stephen Parnis, both emergency physicians, were also inducted into the AMA Roll of Fellows last weekend in recognition of their outstanding contributions to both the AMA and the medical profession.
Full media release AMA Gold Medal
Full media release AMA President's Award
Full media release Excellence in Healthcare Award
Full media release AMA Roll of Fellows