GPs hit by MBS Review misinformation: Australian Medicine
21 Oct 2015
AMA President, Professor Brian Owler, writes in the latest issue of Australian Medicine that GPs have been unfairly and wrongly portrayed recently as major contributors to waste in the health system. He states that the release of the MBS Review Discussion Paper, coupled with last month's controversial Four Corners program on waste in the health system, placed a lot of blame at the feet of hardworking and dedicated GPs and there was little evidence to back these claims.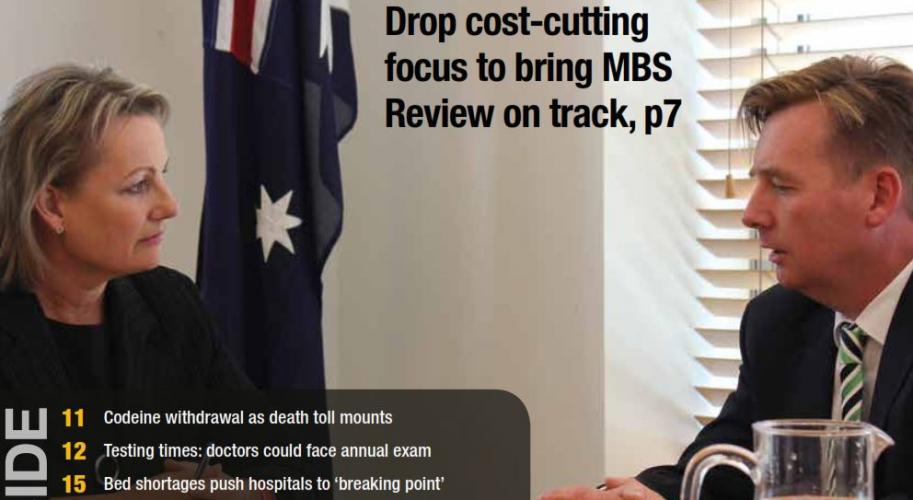 In his article, Professor Owler writes that the AMA mounted a strong defence of GPs and asked some serious questions about the direction the MBS Review was taking.
Also in this week's issue of Australian Medicine, Chair of the AMA Council of General Practice, Dr Brian Morton writes that, despite advice to the contrary from the AMA and other key GP stakeholders, the Department of Health is proposing changes to the eHealth Incentive under the Practice Incentive Program (PIP) to include a measure demonstrating 'active and meaningful use' of the MyHealth Record (MyHR). Dr Morton outlines in his column a wide range of issues that need to be addressed before new eligibility criteria should be imposed.
Other articles in this week's Australian Medicine include: