GP satisfaction with working hours
24 Apr 2014
Researchers from the University of Technology, in a study published in the Medical Journal of Australia this week, noted that although GP numbers in Australia rose by around 5000 between 1999 and 2009, over the same period the number of hours worked by a typical GP fell from 45.6 to 42.2 per week. The study explored factors associated with GPs desire to work less and their success in making that change.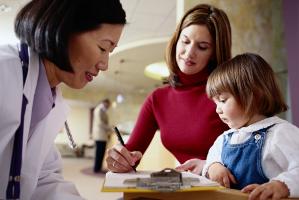 The authors found that over 40 per cent of GPs stated a preference to reduce their working hours. Characteristics that predicted this preference were being middle-aged, female, working greater than 40 hours per week and being on call. Factors associated with not wanting to reduce working hours were being in excellent health, being satisfied or very satisfied with work, and not being a partner in a practice.
The researchers point out that, in the context of an ageing population, the demand for GPs is likely to continue to rise over time and that, even though recent workforce policy has led to an increase in the supply of medical graduates, the effects on the availability of GP services will be reduced if working hours continue to decline. They suggest that further investigation of policies to improve GP job satisfaction may ensure improvements in the doctor supply.
The AMA believes that general practice must continue to be an attractive vocation in the future. To this end the AMA has:
successfully advocated for payments under the Practice Incentive Program teaching incentive to be increased and for additional GP infrastructure funding to enable practices to enhance their capacity for teaching and training;
called for an increase in the number of Post-graduate General Practice Placement Program and GP Registrar places; and
continues to work on further policy initiatives to address identified barriers to teaching in general practice.
Providing increased opportunities for medical students and trainees to experience general practice not only provides an important insight to role of general practice but also highlights the benefits working in general practice. These include: the breadth and diversity of work, being part of the community, providing continuity of care, teamwork, lifestyle benefits, and the flexibility of a portable, dynamic and fulfilling medical specialty.