Government ponders major change in GP funding
20 Mar 2014
This week's Australian Medicine contains an interesting article on the current political discussions around GP funding, examining the relative merits of blended payment systems and enhanced chronic disease management.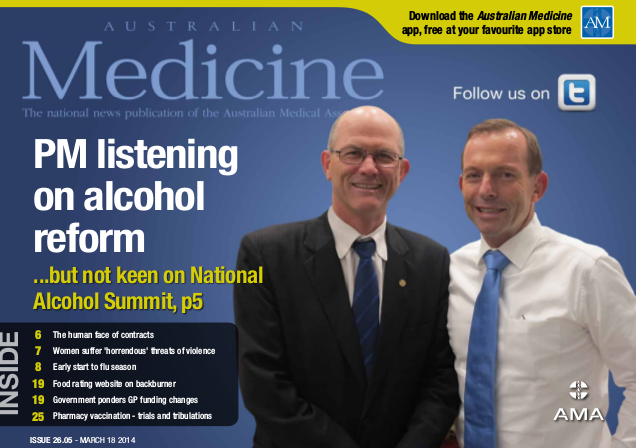 Also in this issue: catch up with recent AMA advocacy, meetings and media interviews; news on GP training; new guidelines for managing asthma; new listings on the PBS; news on the national organisation combating superbugs and monitoring antibiotic use; new research on a blood test to detect Alzheimer's and the possible overestimation of the link between statins and diabetes.
Australian Medicine can be viewed online, in its new, easy-to-use Realview format, and can also be downloaded as a PDF. Readers can also download the Australian Medicine app from their favourite app store.