General Practice at 2019 AMA National Conference
16 May 2019
The 2019 AMA National Conference will be held in Brisbane next week from Friday to Sunday. National Conference is a great opportunity for members to contribute to AMA policy, with attendees having the chance to debate emerging policy issues.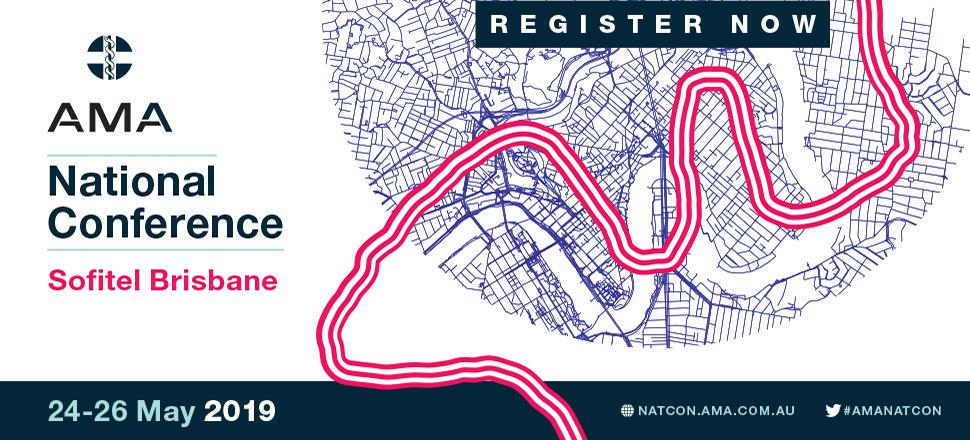 This year the Policy Debate sessions includes discussions on whether all GP registrars should be employed under single employer contracts and whether the Federal health budget should have a mandated minimum spend on general practice. These debates will contribute to the development of AMA policy in these areas.
The program also includes sessions on current and emerging issues for Australian doctors, such as improving the provision of aged care, the emerging role of artificial intelligence in health care, reforming Australia's mental health system, and Australia's medical education and training model. The gala dinner will be held on the Saturday night at the iconic Brisbane City Hall.
National Conference will be live streamed from the AMA website if you are unable to attend in person.
Registration and find more information on the conference is available here.