Gender Equity Summit Report identifies key action areas for improvement
22 Aug 2019
The AMA is asking all participants of the Gender Equity Summit – held on 23 March 2019 – to identify, implement and report on three immediate actions they will take as a result of the Summit to encourage and support equity within their sphere of influence.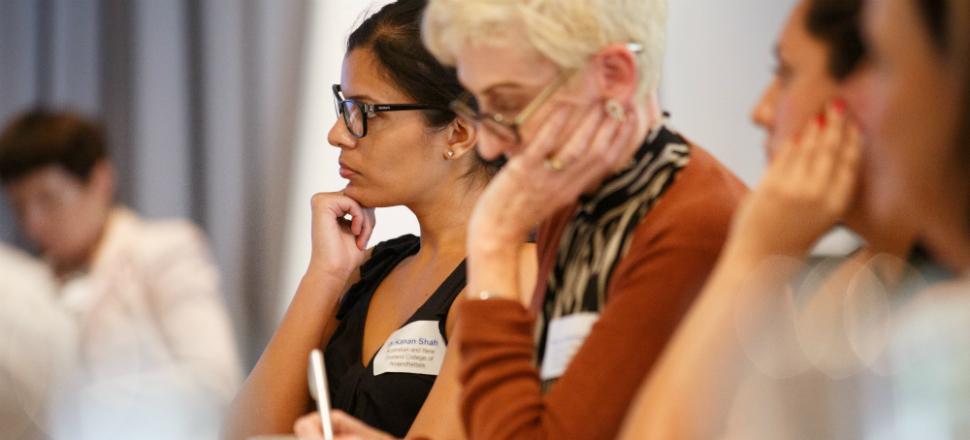 There were nine priorities identified for action at the summit, including establishing targets for gender diversity in leadership and representative roles, and reporting and publishing gender equity data.
The AMA is committed to working collaboratively with other organisations to reduce bias and achieve diversity, equity and inclusion for women and other underrepresented groups in the medical profession.
Gender balance on every Board, Council and Committee is the first step to ensuring equitable representation within health organisations to reflect the diversity of patients for whom they care. Achieving this will lead to a more productive, responsive and empathetic medical workforce that are well equipped to deliver and advocate for the best community health outcomes.
Practical actions identified by the Summit to promote gender equity targets include encouraging women to apply for leadership and representative roles, to allow women to observe Board, Council and Committee meetings to learn about their processes, and to ensure criteria for roles are not inadvertently biased.
Since the Summit, the AMA has committed to:
Adopting a target of 40 per cent women, 40 per cent men, 20 per cent flexible for all AMA Councils, Committees and Boards, with a gender diversity target of women holding 50 per cent of Federal AMA representative positions overall, by 2021.
Collating and reporting on gender data annually regarding composition of leadership positions within state and federal AMA bodies, Councils and Committees, speaker invitations at National Conference and Federal AMA recognition awards, and disseminating the findings to AMA Federal, State and Territory Councils and Boards annually.
Developing an AMA Diversity and Inclusion Plan, including practical steps to improve diversity in membership and in the medical profession more broadly.
Providing funding for breastfeeding mothers in Federal AMA representative roles to bring a carer for their child to official representative activities.
The Report from the AMA Gender Equity Summit is now available, and further details of the Summit are available here.