The future of GP training
31 Jul 2014
In the wake of the Government's announcement of its intention to abolish General Practice Education and Training (GPET), Regional Training Providers (RTP), and the Prevocational GP Placements Program (PGPPP), the AMA has been working on ways to ensure the viability and quality of future GP training arrangements.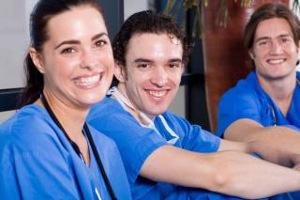 The AMA hosted a GP Registrar Forum in Sydney recently in which participants were keen to shape a training path that will ensure general practice remains an attractive career option for medical students and graduates. There was firm endorsement at the Forum of the need for GP training to have strong professional oversight through the existing GP Colleges, and for the Colleges to have an expanded role in GP training, helping to fill the void that will be created by the loss of GPET.
This view was supported by United General Practice Australia (UGPA) at its meeting in Canberra this week, when it called for a college-governed and managed general practice training environment. At the meeting, UGPA acknowledged the expertise of the colleges as best placed in delivering GPs who are trained to the highest standards, and unanimously supported the Royal Australian College of General Practitioners (RACGP) and the Australian College of Rural and Remote Medicine (ACRRM) in proposing a model to the Government that would see both colleges continue professional leadership.