Funding for General Practice the subject of policy debate at National Conference
29 May 2019
The 2019 AMA National Conference was held in Brisbane from 24-26 May 2019 with delegates debating two motions central to general practice - funding and training. AMA National Conference 2019 was a great success and we are grateful to all the GPs who attended and contributed to the debates.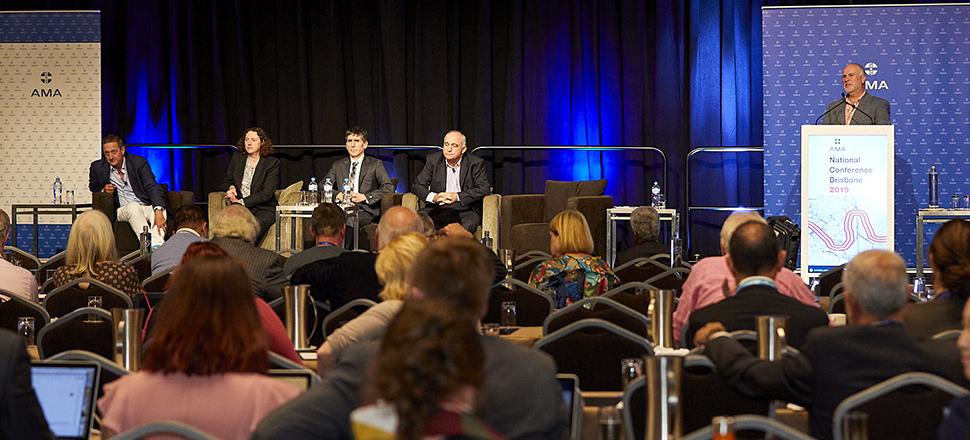 Delegates at AMA National Conference voted in favour of a mandated figure of 16 per cent of total Federal health expenditure to be directed to general practice to improve access to high quality GP-led primary care services, ensure adequate spending on general practice for the next generation and improve the confidence of medical professionals in general practice, encouraging more doctors in training to pursue a career in the field. Chair of the AMA Council of General Practice, Dr Richard Kidd, and AMA(WA) Chair of General Practice, Dr Simon Torvaldsen, spoke to the motion before the debate, highlighting that primary care is regarded as the most cost-effective part of the health system. They also emphasised that increased spending in general practice would lower emergency department presentations and hospital use, decreased hospital re-admission rates, and lead to downstream cost saving for the healthcare system.
Delegates voted strongly in support of the motion below:
Draft motion
That AMA lobbies the Federal Governments to increase funding for general practice so that it represents at least 16 per cent of total health spending, and that this figure be mandated.