Founder of CrazySocks4Docs awarded AMA President's Award
29 May 2019
Dr Geoff Toogood, a Melbourne cardiologist who singlehandedly started CrazySocks4Docs an international movement to encourage doctors to openly discuss their mental health struggles, is the recipient of the 2019 AMA President's Award. The President's Award is given to a person who, in the opinion of the President, has made an outstanding contribution towards furthering the objectives of the AMA.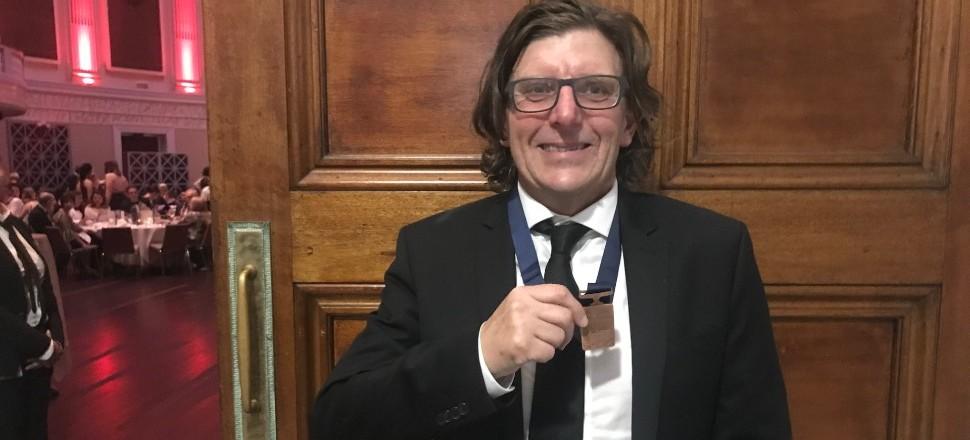 The CrazySocks4Docs campaign aims to raise awareness of mental health issues experienced by doctors. Doctors experience the full range of mental health issues – anxiety, depression, burnout, fear, anger. It's time for us to shine a spotlight on this endemic issue of mental health amongst us.
The campaign was started in 2017 by Dr Toogood, who has championed mental health support for doctors after his own battle with mental illness.
CrazySocks4Docs is all about raising awareness of the mental health of all doctors and health practitioners around the world! No matter who you are, anyone can get involved and enjoy the day held on First Friday in June.