Family doctors invaluable to health: Australian Medicine
21 Jul 2016
The new Chair of the AMA Council of General Practice, Dr Richard Kidd, writes this month in Australian Medicine about the opportunities for forging a strong GP-led primary care system following the Coalition's narrow Federal election win. He also writes about AMA Family Doctor Week (24-30 July), a celebration of general practice and the primary role played by Australia's GPs as frontline and holistic health care providers.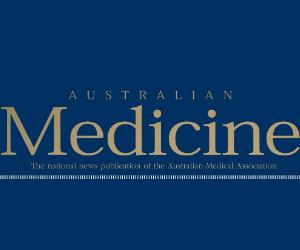 In his column, Dr Kidd emphasises that the Government needs to see the comprehensive care provided by our nation's family doctors as an investment rather than as an expense. He outlines the ways in which general practice can be supported and properly funded so that family doctors can do even more to help their patients live the healthiest life they can.
Other topics in Australian Medicine this week include: discussions on the opportunities for new health policy following the Federal election; the need for more support, resources and faster internet for rural health; the need for more funding for Health Care Home trials; and a discussion of a new AIHW report on managing elderly diabetes.