Expert Panel to consult on rural health incentives and GP training
5 Dec 2014
The Government announced this week that it has appointed an independent expert panel to consult on how the General Practice Rural Incentives Programme (GPRIP) can be redesigned to best encourage doctors to towns in rural, regional and remote areas where they are needed most.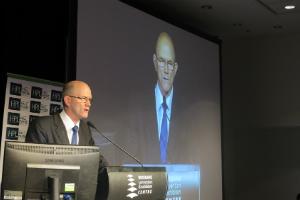 The appointment of the panel is the next phase in the Government's implementation of a series of significant rural health workforce reforms, which includes the introduction of a new rural workforce classification system, the Modified Monash Model. This classification system will enable much better and fairer targeting of incentives provided to rural doctors under a range of health workforce programs, including GPRIP.
The members appointed to the expert panel are Dr Steve Hambleton, immediate past President of the AMA; Dr Paul Mara, former President of the Rural Doctors Association of Australia; and Professor John Humphreys, Emeritus Professor of Rural Health Research at Monash University.
The panel will consult with rural doctors and key health organisations, including the AMA, on how GPRIP could be redesigned using the new Modified Monash Model. Given the importance of the training pipeline to the development of a strong rural general practice workforce, the panel has also been tasked with consulting on the value of junior doctors having exposure to rural practice.
The panel will consult over the next month and seek public submissions about how GPRIP could be better targeted. The AMA will make a submission to the Expert Panel, which will report back to the Minister by mid-January 2015.