Enhanced Medicare support for GPs key to containing health costs
6 Feb 2014
Addressing a roundtable to mark the 30th anniversary of Medicare, AMA President, Dr Steve Hambleton said primary health care costs were growing much more slowly than those in other parts of the health system, and improving support for GPs in providing care for complex and chronic diseases would ultimately save the nation billions of dollars that would otherwise be consumed in expensive hospital care.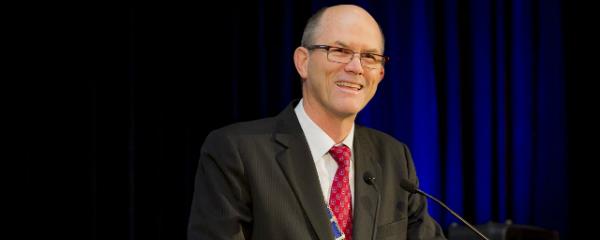 "GPs are the foundation of primary care, and they save the health system money," he said, citing data showing spending on medical services grew by 4 per cent in the decade to 2011-12, well below the annual 6 per cent increase PBS spending and the 9.3 per cent annual jump in the cost of pharmacy products.
"Keeping people out of hospital is cheaper and it frees up resources, but it might need an increased investment from Medicare, not a decrease," Dr Hambleton said. He added that the role of the GP in safeguarding the health of the population (which would ultimately control costs) must be enhanced by Medicare – not eroded or substituted.
Dr Hambleton advocated for improved complex and chronic disease management and reduced red tape, citing the Department of Veterans Affairs Coordinated Veterans Care (CVC) Program as an example for Medicare to follow.
"The AMA strongly believes that 2014 and beyond must be the years of the GP who can deliver the right care at the right time to the right person. Medicare must rise to the challenge" Dr Hambleton concluded.