ECG Interpretation in Athletes: New Online Training Modules
31 Jan 2019
AMA members are advised of a new online training module on Electrocardiogram (ECG) Interpretation in Athletes. ECG interpretation is a fundamental skill for all clinicians responsible for the cardiovascular care of athletes. The University of Washington Medicine Center for Sports Cardiology, in collaboration with the Australasian College of Sports and Exercise Physicians, have launched a new collection of online ECG interpretation training modules.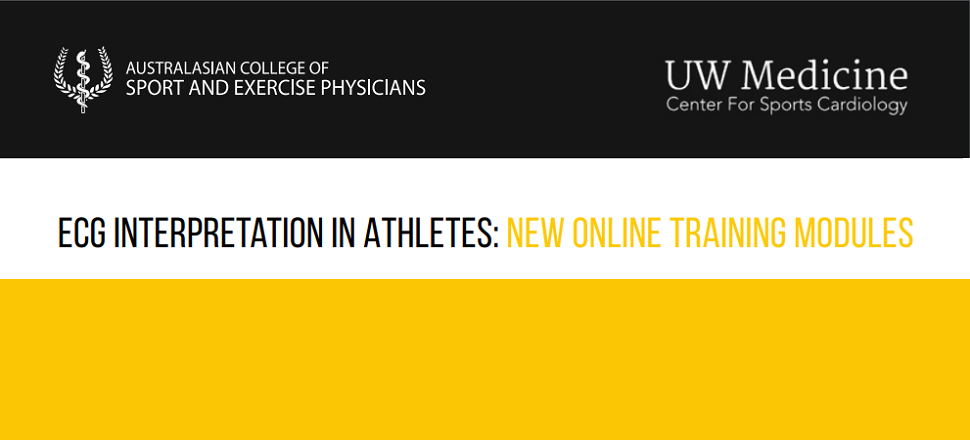 The ECG modules are based on the 2017 'International criteria' and the latest consensus standards for interpretation of an athlete's ECG. The training course includes 6 modules aimed to help the clinician distinguish normal physiologic ECG findings from ECG abnormalities requiring more investigation. The modules provide recommendations for the secondary testing of each specific ECG abnormality to evaluate for the presence of underlying cardiac pathology.
The modules are an open access resource to help doctors and relevant allied health professionals practice and improve skills in ECG interpretation for athletes.
The interpretation of ECGs in athletes is quite different to that of moderately exercising persons, or sedentary people, due to cardiac adaptations that occur due to the training load. As many doctors do not see many athletes, some find it difficult to maintain skills in this area. The aim is that this module will improve the cardiovascular care of athletes and the safety of sport in general.