Doctors and medical students ‒ ten reasons why you need a GP
3 May 2018
By Dr Roger Sexton
So you think you are going OK, do you? Feeling fine mostly but perhaps a little tired at times. Some stress, but nothing unusual or too unmanageable and no significant physical problems.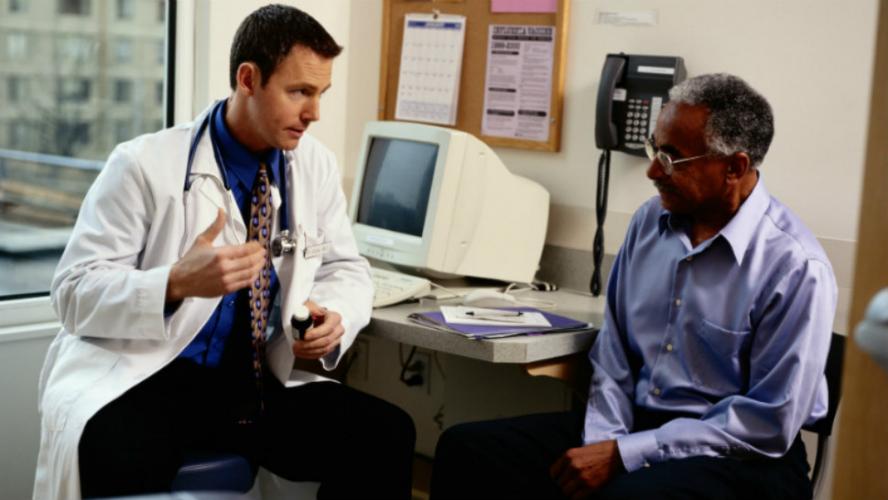 You probably haven't needed to see a doctor about anything for some time. You may have managed to get by with some medication samples from work or prescribed by one of your politely compliant but quietly reluctant colleagues.
The convenience of being able to bypass all of those annoying steps that our patients have to undertake to see a doctor is surely one of the great benefits of membership of the medical profession!
It is one of the biggest risks, too.
The choices available to doctors seeking medical care for themselves include the formal option of a consultation with their doctor in the correct clinical setting. They may opt for informal care from a colleague in the corridor or self-medication and self-investigation. Thirdly, a doctor may use a combination of both. This 'blended' care option is in my experience very widely practised by doctors who prefer this to avoid the inconvenience of a formal appointment, the potential for illness disclosure, the erosion of privacy and having to endure the 'waiting room experience'.
Doctors also suffer their fair share of common conditions including infections, acute physical and mental conditions and injuries to name a few. Doctors can be unaware of age-appropriate health screening tests and can present late in an illness, due to incorrect self-diagnosis or wanting to avoid 'trivial' illness presentations.
GPs are centrally placed to assist the health of the medical profession. They are a precious resource and the following list reminds us of the value of all doctors and students having their own GP of choice.
Selection of the right GP for you can take time and it is important to be as helpful to your GP as possible and if you practise blended care, tell them!
Your GP is your independent advocate in the health system. GPs spend all their time going in to bat for their patients and are very good at it.
Your GP has a different set of referral networks to you and can decide who is most appropriate to see you for further specialised care. It is more than likely that your own informal network of professional friends from medical school really do not want to see you.
Your GP is a very broadly trained generalist and understands the broader impact of work, relationships and lifestyle on the mental and physical health of the individual.
GPs focus on preventive medicine including immunisation and age-appropriate health screening. This is underdone among doctors in particular.
GPs have recall systems and high levels of computerisation which assist with caring for patients and reducing prescribing errors.
GPs are confidential and understand the importance of confidential advice to the medical profession.
Your GP maintains your complete medical record and can coordinate clinical handover when you are travelling or moving interstate.
Your GP is interested in you as a person and understands what it takes to be a sustainable and successful medical professional.
Your GP looks at you holistically and independently. They will see things you will not.
Your GP will help you live longer. There is good evidence for the benefits to longevity from having a GP.
You will live longer if you have your own GP because prevention really is better.
Dr Roger Sexton is the Medical Director at Doctors' Health South Australia and a Director of Doctors' Health Services Pty Ltd (DrHS), a subsidiary of the AMA. DrHS is funded by the Medical Board of Australia. Find out more at www.drs4drs.com.au