Dirty Ashtray Award goes to NT Government for the 12th time
7 Jun 2018
The Northern Territory (NT) Government has taken out the AMA/ACOSH Dirty Ashtray Award for the 12th time. It received the award this year for putting in the least effort to reduce smoking over the past 12 months and has now won three years in a row.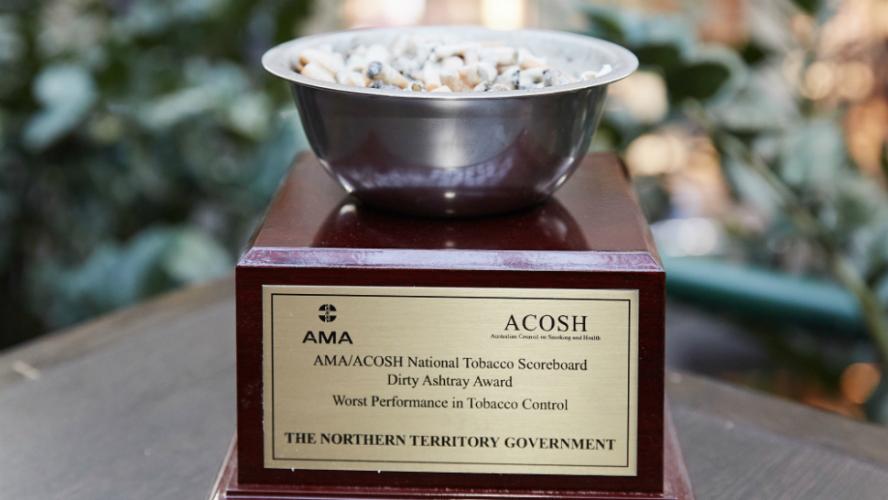 AMA President, Dr Tony Bartone, noted the serial offender was not improving.
"The NT scored an E this year, and continues to fail miserably when it comes to protecting Territorians from the harms from smoking," Dr Bartone said.
Dr Bartone said that all Australian governments must urgently step up their efforts to combat smoking, including reintroducing education campaigns, and banning shop assistants and employees under the age of 18 from selling tobacco products.
"While Australia has made remarkable progress in tackling tobacco, we are in danger of losing momentum in the face of constant efforts by the tobacco industry to promote smoking," Dr Bartone said.
Read the full media release here.
Read the transcript from the President's interview with ABC Radio Darwin here.